Thanks to the Heritage Lottery Fund for awarding St Patrick's Church a grant of almost £90,000 to renovate the steps leading up to the processional entrance of the Church. The steps had deteriorated to such an extent that they were deemed unsafe.  They have now been restored to their original condition and are back in use serving our parishioners and the wider community.
The renovation of St Patrick's Church steps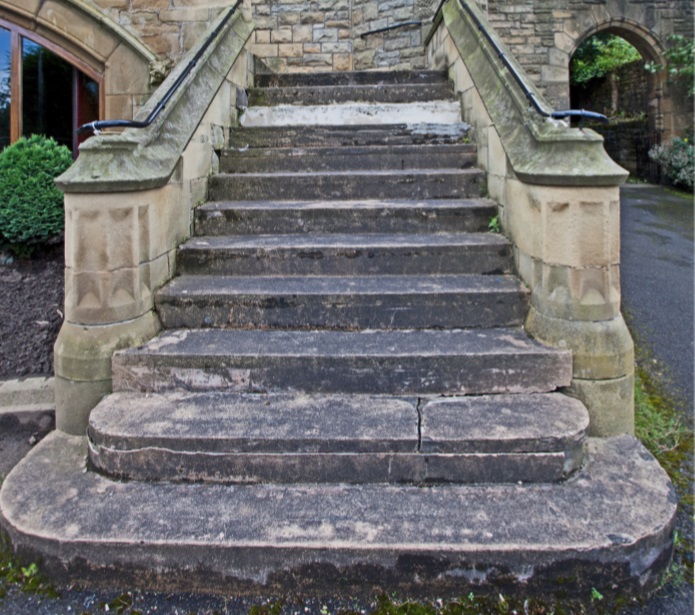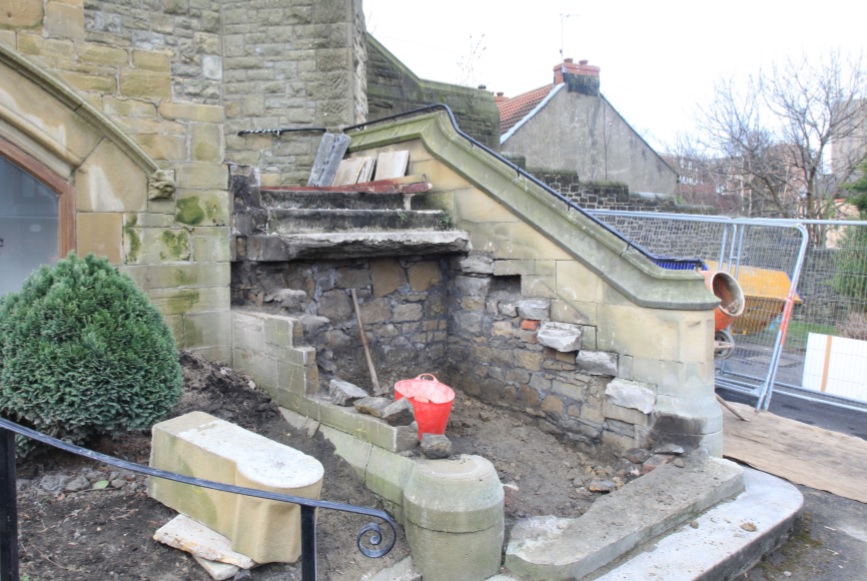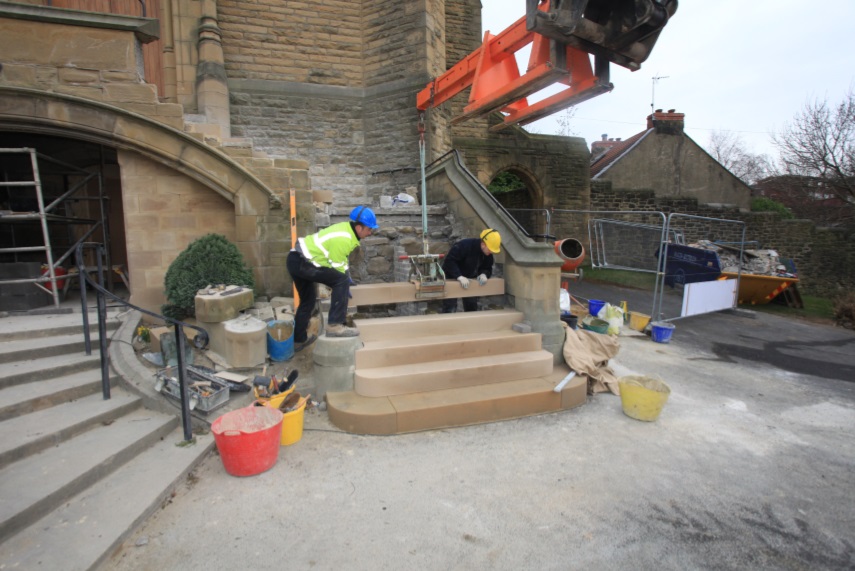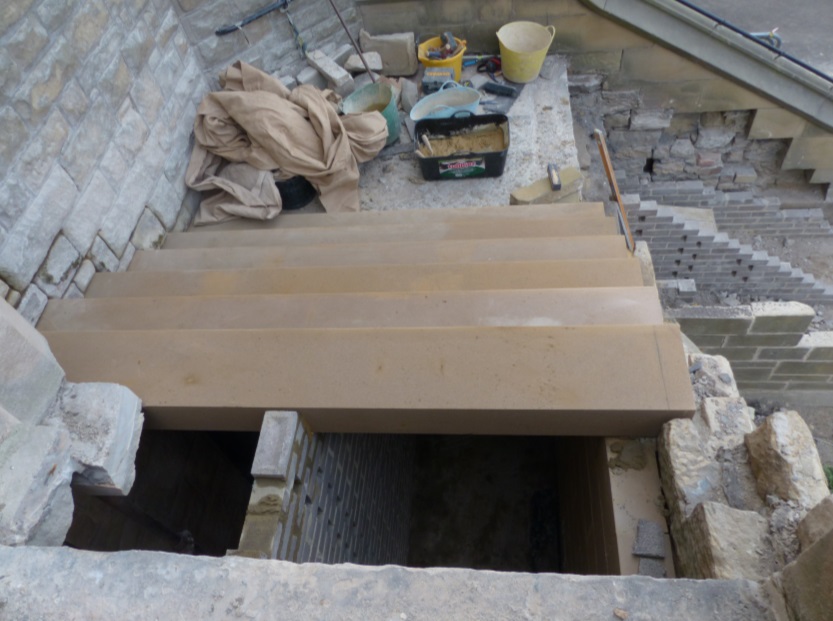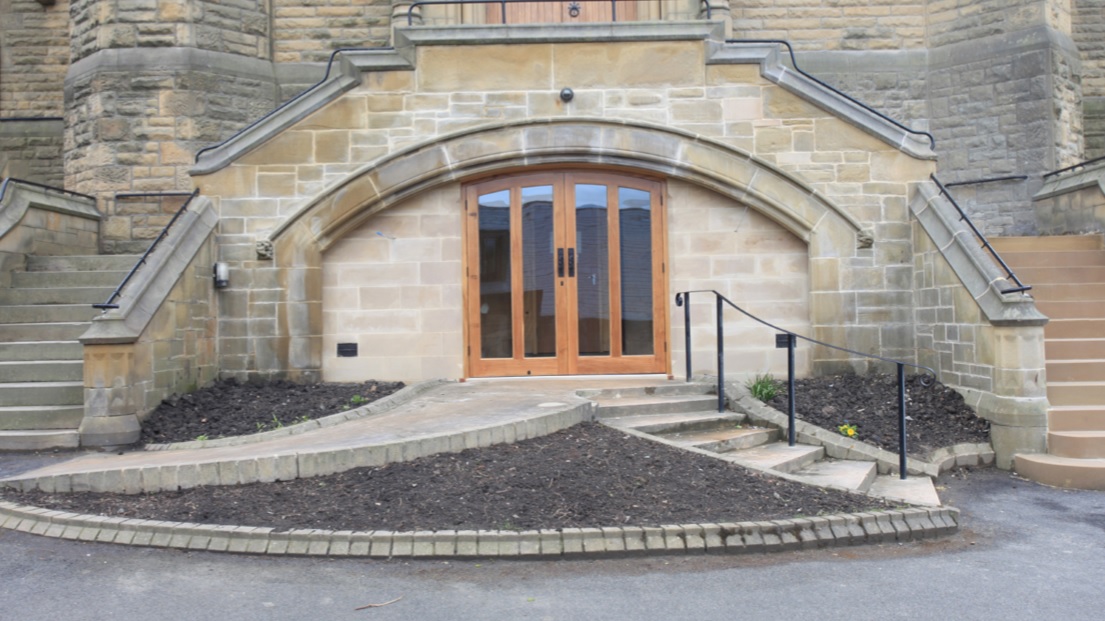 After almost 120 years of human traffic, it is not surprising that the steps leading to the Church had worn down and were in urgent need of repair.
Work started in February 2015 and involved the building of new retaining walls, strengthened by concrete lintels, numbering the ashlar stones so they could be placed back in their original position, the installation of brand new steps cut from one piece of stone and a new facade to the Parish Centre.
The foundation stone
The foundation stone wasn't immediately visible in its original location. The intention was to re-position the stone during the restoration so that it was more visible. However, the physical size and weight of the stone made moving it impossible and sadly it had to be concealed behind a supporting wall of the staircase.
St Patrick's RC Church Revisited – 2015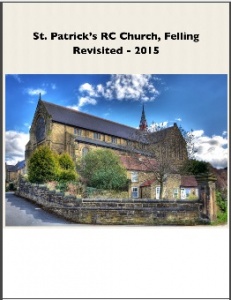 See a complete pictorial record of the work carried out during the restoration of the steps.